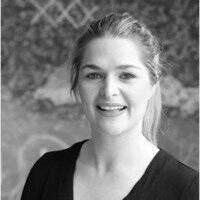 Portia Brodie
Marketing
EVENT MANAGER & MARKETER | QUEENSTOWN
Hello, my name is Portia the face & name behind Destro.
I'm a lover of coffee, a travel enthusiast, fitness obsessed and a cooking extraordinaire - no matter what I do, I always like to add my own flare.
In 2020, I started up Destro an event, marketing, brand experience agency where the key focus was to help brands find their Y by creating memorable, engaging experiences that establish real world connections & push boundaries.
I work alongside all clients to ensure everything is implemented from start to finish. No matter what the budget or brief I'm are here to help! No job is too big or small.
I can do website copywriting & wordpress website design.
"Thanks, Portia! - You created our virtual chatbot icon swiftly & was bang on with our vision! We really enjoyed working with you & look forward to more of it in the future. Many thanks."
-- THE PET&VET TEAM
SKU: Event Manager and Marketer