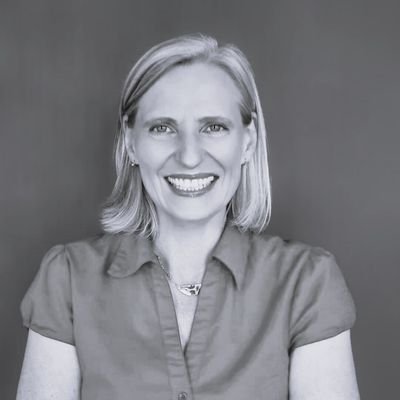 Kirsten Back
Copywriter
COPYWRITER & BRAND MESSAGING STRATEGIST & COACH | AUCKLAND
Your website, sales and landing pages, as well as blog posts and your LinkedIn profile showcase who you authentically are, what you do, and how you can help a very specific kind of people better than others.
Your copy and content makes you visible, heard, and binge-worthy so that you can build trust and deliver the messages that your ideal clients need to hear to buy.
Working with me is heavily focused on the "discovery" phase before I start writing for you. Through the intense discovery phase, I create clarity and an understanding of who you authentically are - and translate that into language that persuades and leaves an impact.
I help my clients – small business owners like coaches, consultants, and service-based experts, individualise and express their messages and stories in their own distinctive voices.
And this is just one example of what happens as a result...
"Clarity, focus and direction are what I got from working with Kirsten. She is one in a million when it comes to listening and using my words to communicate my brand personality in all of my messages. Since working with her my visibility on LinkedIn has increased and I now have more people reaching out to connect and collaborate with me globally. Definitely someone who is passionate and committed about her work and making the difference to her clients."
Lorlett Hudson FRSA Executive Leadership & Transitional Coach, CEO & Founder at One Hand Cant Clap
When I'm not writing copy, I am taking clients through my clarity coaching programme. With this programme, I help my clients achieve absolute messaging clarity so that their marketing efforts and positioning attracts people, who are ready to buy and looking for the unique benefits and transformation that they provide.
Or I run workshops where I share (copy-) writing tools, processes, and techniques that get even those who claim that they can't or won't write – to write with joy and impact.
All this rests on the solid foundations of a Masters Degree in English & Russian Literature & Linguistics, an MBA, a teaching degree, and copywriting and business analyst qualifications. (Yes – I am officially a nerd!)
Add to this over 15 years of management experience in a corporate environment and over 6 years of copywriting experience.
And if you'd like to learn a bit more, check out my website (I've got a pretty awesome blog going...) https://www.theworddistiller.com/
SKU: Content and Copy Writer