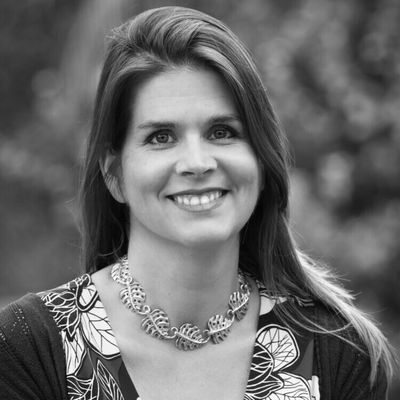 Jenny Mason
Visual Communication
GRAPHIC DESIGNER | AUCKLAND
I am a New Zealand based graphic designer with over 20 years' experience. I have worked in the media, creating layouts for newspapers, supplements and magazines including the New Zealand Herald, and for business and the tertiary education sector, creating marketing collateral and promoting programmes both in NZ and internationally.
For the past ten years I have focused primarily on design for business and finance education. This has included work ranging from colourful graphics for financial literacy programmes and competitions aimed at school-aged children, through to brochures for leadership programmes for senior executives and decision makers. I have worked in-house as the senior graphic designer at the University of Auckland Business School, and at the ifs School of Finance in the UK. I have also worked on contract and freelance projects for businesses and organisations, including logos, branding, marketing collateral, material for focus groups, displays and promotions for events.
Coming from a print background, I enjoy creating design for the real world, especially displays and styling for events, but I'm equally at home creating assets for digital media. I enjoy working with clients to discover the best solution for their needs, and coming up with creative ways to get their message across.
"Jenny is a very talented, creative and versatile graphic designer. She has excellent stakeholder management skills and can juggle lots of projects, meet challenging deadlines and deliver high quality results. Jenny is a supportive and collegial team member who can support and mentor developing team members. Jenny approaches all her projects with professionalism and a 'can do' attitude."
-- MARGARET ANDERSON, COMMUNICATIONS AND MARKETING MANAGER, BUSINESS SCHOOL AT THE UNIVERSITY OF AUCKLAND
SKU: Graphic Designer-67