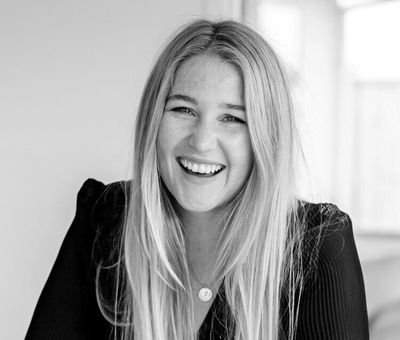 Laura Tuck
Written Communication
COPYWRITER, BRAND STRATEGIST, FEATURE WRITER & EDITOR | BAY OF PLENTY
Hi, I'm Laura from Tide Studio.
Based in Mount Maunganui, Bay of Plenty, I help brands from all over Aotearoa (and abroad!) define their personality and share their story through a powerful combination of words + strategy.
I have 8 years' experience in both agency and in-house corporate communications and public relations roles in Hamilton, Auckland and Melbourne. Realising copywriting was my jam (and that living near the ocean would be epic), I moved to the Mount and launched Tide Studio in 2017.
Whether it's copywriting to convert (such as website content or automated email sequences) or editorial storytelling (I write for a number of magazines, and am the Editorial Director of Ora Health & Wellness), I'm skilled at writing fresh, creative and personality-driven copy that connects with its audience. I've worked across almost every industry - from health, construction and kiwifruit through to non-profit, beauty and art - and am always up for a challenge. I'm particularly fond of website copy for service-based businesses.
I'm available for website copywriting, content marketing (blogs, e-books) media releases, editing & proofreading, brand strategy (taglines, mission statement, tone of voice etc.), editorial features and articles, case studies, award submissions, radio scripts, Seek ads and business bios.
"The marketing team at Classic Group feel very fortunate to have stumbled across Laura who's not only a real talent of her trade, but is also so nice to work with! Laura's fresh perspective on your business means the briefing process is easy. She asks all the questions, filling in all the holes you didn't realise were there. She's comfortable writing in different tones and trying the new approaches we are keen to explore, and when the job is complete, she always makes sure you're 100% happy. Laura runs a tight ship too, which I love as she has no problem chasing me to ensure that she hits the deadline I've set! We have plenty more projects in the wings for Laura - we see this partnership as a long-term one"
-- KATHRYN SCHOLES, CLASSIC BUILDERS NATIONAL MARKETING MANAGER
SKU: Copywriter, brand strategist, feature writer and editor