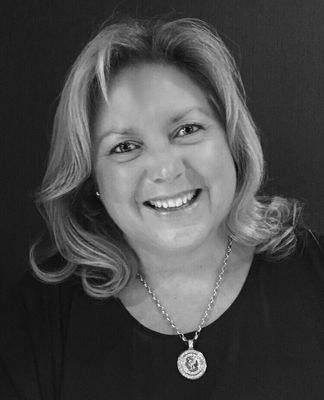 Marion Jackson
Professional Services
MY VIRTUAL ASSISTANT | VIRTUAL ASSISTANT | AUCKLAND
My Virtual Assistant, for affordable website design and business support services that won't cost you the earth.
So you've taken the plunge, started a new business, and coming to grips with all that needs doing...
You 'get' that you need a fab website so your clients can find you online.
And even though your intentions are good, getting around to working on your website has been on the back-burner for a while now.
It's all feeling a bit overwhelming, so you keep putting it off.
Plus, you're not entirely sure what to even put on your site.
You know you really should set aside some time to work on your new website, but time isn't something to have to spare.
And besides, tech stuff isn't really your thing.
Or, maybe you've been in business for a while now...
You've already got a website and deep down you know it's not cutting the mustard anymore. The layout is less than user friendly. The whole thing looks rather dated and blah.
And to be perfectly honest, you're a bit embarrassed about giving out your website address to potential clients.
Unless you've won Lotto recently, you probably don't have thousands of dollars up your sleeve to hire one of those 'slick' central-city type agencies to build your site.
You've even thought about a do-it-yourself website, but layout and design is really not your thing, let alone the time it's going to take you to figure how it all works.
A professional online presence - or lack thereof - constantly plays on your mind and in the meantime, you know you're losing opportunities and money.
Enter stage left! That's where I come in...
Did you know that you really don't have to spend megabucks to get a 'rock star' website for your business?
One that will help you generate leads and sales, and make you stand out from the crowd?
One that will make things easy for your clients to quickly find what they are looking for?
Hi, I'm Marion, and I'm completely obsessed with creating good looking, functional and affordable websites for start-up businesses, and small to medium-sized enterprises - just like yours!
In addition to creating affordable websites, My Virtual Assistant provides 'as needed' business support for small to medium-sized business owners, start-ups and entrepreneurs who don't require a full-time, in-house team member.
When you work with My Virtual Assistant you will be in direct contact with Marion (that's me!), which guarantees you'll always receive 100% personal service. You can rest assured that your projects will not be outsourced to contractors.
My Virtual Assistant is located in East Auckland and was established in 2009.
"Burn Support Group would like to acknowledge and thank Marion Jackson from My Virtual Assistant for her prompt, reliable and hassle-free service. Marion has more than exceeded our expectations with the design and presentation of our new website. We welcomed her positive feedback and ideas. Comments passed back to us from our website visitors have been more than favourable; with the easy, manageable and direct entry to information needed or shared"
-- MICHELE HENRY, BURNS SUPPORT GROUP CHARITABLE TRUST INC
SKU: Virtual Assistant