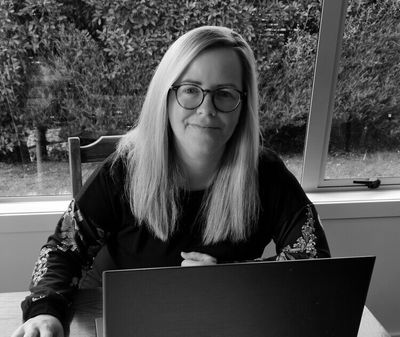 Erin Harrison
Written Communication
CONTENT WRITER | DIGITAL & INBOUND MARKETING | SPECIALIST PROPERTY & REAL ESTATE WRITER | SEO | BLOGGING | CENTRAL NORTH ISLAND/TAUPO
Nice to meet you. My name is Erin and I have more than 13 years experience writing for both print and web as well as being involved in communication and digital marketing projects. Through the wonderful powers of technology, I can (and do) write for people all over New Zealand and am able to provide a particular range of experience-based services:
Digital Marketing (including Hubspot inbound)
Content Creation (online and print)
Specialist Property & Real Estate writer
SEO website development
Social media
I have worked with a wide range of clients - from individuals to corporate businesses, national publications to not for profit organisations - so am able to cater my writing and communication services to meet a variety of requirements.
"We have used Erin's expert writing skills across our Property pages for a number of years. Her ability to work to tight deadlines and under pressure from clients, the sales team and the production guys is fantastic.
Always willing to be flexible and go the extra mile for clients, Erin has definitely helped in the success of our Property section."
-- RICHARD WARNER - SALES MANAGER AT FAIRFAX MEDIA
SKU: Content Writer, Digital and Inbound Marketing, Specialist Property and Real Estate Writer, SEO, Blogging