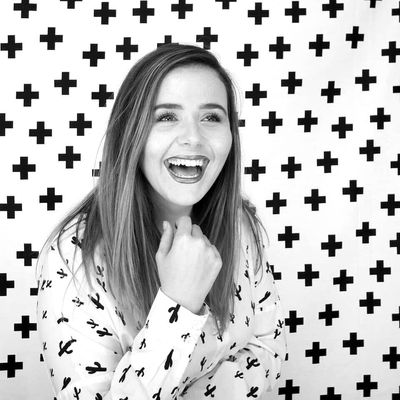 Lucy Lythgo
Visual Communication
GRAPHIC & SQUARESPACE WEB DESIGNER | AUCKLAND
Amateur art collector, avid tea drinker & visual communicator - each day I'm ignited by the opportunity of building brands of confidence & influence. I have over ten years of experience working client side & in design studios which has given me the knowledge to deliver a successful brand that connects companies, both large & small with their customers. Freelancing for the last two years has taught me that versatility, reliability & being prompt is essential in delivering successful design solutions.
After completing a Bachelor of Visual Communication majoring in Graphic Design, I worked in multiple creative marketing agencies that specialised in creating unique brand experiences. I then lead the design team for Trilogy Natural Skincare, where I worked on developing their ALT campaigns & packaging. I now own All Design where I work on crafting business transformations through strategic thinking, branding, digital & print design solutions.
If you are a small to medium business who are after a friendly, easy going & detail oriented designer then I'm your girl. I am passionate about learning the ins and outs of your business (almost becoming part of the team) so I can create a unique brand experience that connects to your audience.
" I enlisted the help of Lucy from All Design when I needed to rebrand my business. I didn't really have an idea of what I wanted, however, after a consult I was given beautiful designs - all that suited the aesthetic I was going for. The end product is amazing and fits my brand perfectly. I highly recommend Lucy from All Design and will be returning in the future"
-- NAILS BY KIRI
SKU: Graphic and Squarespace web designer-60