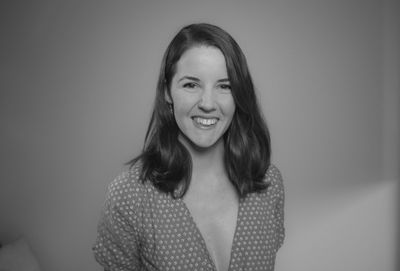 Becky Carruthers
Copywriter
COPYWRITER & CONTENT STRATEGIST | AUCKLAND

I'm a long-form copywriter and content strategist based in Auckland, with clients from around the world. I write the stuff that makes your target audience go "wow" and enthusiastically click "yes", "buy", or "sign up".
Using conversion-optimised copy that's authentic to your business and engaging to your target audience, readers are organically taken from discovery to loyalty, delivering you leads, revenue, and trust.
Clients love that I'm easy to work with, I communicate well and deliver quality content on time every time. I take the time to get to know your business and your audience, and welcome feedback so I can create a final product that's the best it can be.
As a long-form copywriter, I primarily write websites and landing pages, case studies, in-depth articles, eBooks and reports. As a content strategist, I use research and analytics to create a plan that ensures your web and blog content are contributing to your business goals and achieving their maximum potential. Past clients include Auckland Transport, Public Trust, New Zealand Financial Planning, Jenny Craig, and Wireless Nation.
"Becky is fabulous - not only are her writing skills great, but she is really onto it and easy to deal with. She has a nice easy and relaxed manner, she is a pleasure to work with." -- Auckland Transport.
You can see more about me on my website: www.beckycarruthers.com
SKU: Copywriter and Content Strategist