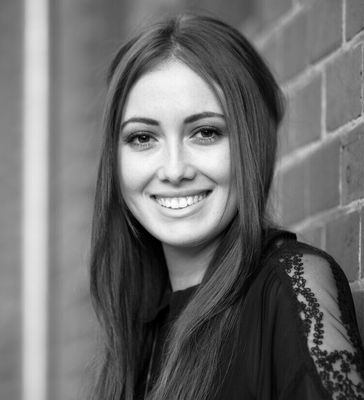 Libby Cunniffe | Graphic Designer & UI/UX Designer
Graphic Designer
I'm Libby, a multi-disciplinary graphic designer with experience spanning across New Zealand and Australia. I'm a versatile, nimble, yet highly attentive creative being, with an approach to graphic design that is vibrant, expressive and inclusive. I always aim to inspire people with design, as a way to influence the positive impact that good design can have on work and life.
My design industry experience spans over 9 years, for small-to-large agencies and design studios. I've art directed, collaborated, designed and managed projects across many design disciplines--including, branding, product and packaging design, editorial, front-end UI/UX website & app design, event installation, copywriting, as well as account management.
As a freelance graphic designer, I enjoy working one-on-one with clients as I find the best results are achieved working in collaboration.
"I've been fortunate to have worked with Libby since May 2019. She's professional across her communication and work. Incredibly flexible and adaptable as a UX Designer. Will always add value to the work, yet happy to work within a collaborative environment if needed. I've worked with Libby across a range of projects and the output is always fantastic." – CATH CARLSEN, COO, POWERED BY FLOSSIE
SKU: Graphic Designer, UI/UX Designer